For most of us, knowing how to buy Olive Oil is a mystery… until now. Today, Chef Carlos Rivero of Don Quijote in Valparaiso shares the hidden secrets to getting the best virgin olive oil.
The Secret to remarkable Spanish cooking…and your grocery store is hiding it.
I think you'll agree with me that very few cuisines can match the Mediterranean for good taste and good health. With a splash of flavorful olive oil and perhaps a glass of red wine, Spanish cuisine is remarkable.
Combined with the freshest fish, proteins, or produce, the traditional cooking style of countries bordering the Mediterranean Sea relies on using only the finest ingredients and best oils.
Sounds simple, right? So then why doesn't your home cooking taste like Chef Carlos? You use the freshest ingredients and follow Carlos's recipes verbatim.
It can't be the oil, after all, you paid a premium to get the best oil the grocer offered. The olive oil label reads, 100% imported extra-virgin olive oil from Spain. Everyone knows the best olive oils come from Spain, Italy, Portugal, and Greece.
Big Lie hiding on the olive oil label.
If your cooking lacks that remarkable taste of your favorite restaurant, it just might be the oil. The oil? How can it be? You read the label and paid the price. What else can you do? How can your know if you're getting the best extra-virgin olive oil?
Confessions of a Chef
To answer this, we turn to Chef Carlos Rivero. Carlos likes to compare olive oil to fine Spanish wine. Like everything in life, Carlos can equate everything to fine wine, and this is no exception.
Carlos has a passion for Spanish wine and believes no other country can match Spain's tradition, climate diversity, and perfect soil for cultivating the grapes that differentiate the wines of Spain.
There are three major traits that determine the quality and taste of wine. They are oak, time, and soil.
The most coveted wines in the world age their wines in oak, and many use new oak. Putting wine in an oak barrel does 2 things; it adds oak 'flavors' to wine and it exposes the wine to oxygen.
According to Wine Folley, "The older the better." This is the assumption when it comes to wine, however, this mainly pertains to red wine. It's important to understand what time really adds to certain wines to make them taste better.
Time changes the taste of the fruit flavors in a wine as well as reduces the acidity and tannin in a wine. A well-aged wine has fruit notes that lean more towards dried fruits and stewed fruits; they are much more subtle. As the acidity and tannin are reduced, the wine becomes rounder and smoother.
According to Carlos, all the great wines in the world come from exceptional vineyards.
According to Wine Enthusiast, Spanish wine is produced throughout the country, from indigenous and international grape varieties. The most significant Spanish regions for wine production are Rioja, Ribera del Duero, Priorat, Rias Baixas, and Toro.
So how does choosing the best olive oil to equate to wine?
Spain is legendary for its olive oil and balsamic vinegar. As a rule, the climate and soils that cultivate great wines also cultivate great olives. Furthermore, the traditions involved with producing great wines is similar to creating the best extra-virgin olive oils.
The similarities continue. Although it's significant to look at the country of origin, the regions within these countries can help determine the best olive oil selection.
The quality of olive oil varies as significantly as wine. According to Carlos, olive oil is the critical component to Spanish cuisine, and the careful selection of olive oil needs to be understood.
The Secret to remarkable Spanish cooking…and your grocery store is hiding it.
Choosing olive oil at the grocery store can be a daunting task, but if you follow some basic principles, you will find the best selection available at the grocery store. The mysteries and secrets to extra-virgin olive oil will be revealed.
How To Choose Your Olive Oil
These days, supermarket shelves are filled with so many different kinds of extra virgin olive oils. Look closely at the labels.
According to Mother Jones, Since extra-virgin olive oil is the most valuable oil category in the United States, greedy oil brands have plenty of incentive to mess with it in hopes of reaping high profits. They defraud consumers in three main ways: by (1) diluting real extra-virgin olive oil with cheap oils, like soybean or sunflower oil; (2) diluting high-quality olive oil with low-quality olive oil; or (3) making low-quality extra-virgin olive oil, incorporating older, frequently rancid, oils held over from bumper crops of previous seasons.
When the University of California–Davis researchers tested olive oil bought off the shelf in 2010, they found that 69 percent of imported "extra-virgin" samples failed to meet international standards, based primarily on sensory and chemical testing.
According to Carlos, like a fine wine, the only true way of assuring good taste is, well, tasting them.
According to Carlos, like a fine wine, the only true way of assuring good taste is, well, tasting them, otherwise, it may seem impossible to judge their quality.
Carlos sells in his Don Quijote import store the oils he uses in his remarkable Iberian cuisine. He welcomes his customers to sample his oils prior to buying them. Better yet, share a glass of wine with Carlos and sample both his wine and his oils… a match made in heaven.
Don Quijote Import Store featured favorites.
But as where Carlos has the advantage of using produce straight from his farm, most of us rely on buying produce from the grocery store. This is also often the case when people buy their oil.
Like a fine wine, Olive Oil should be tasted before buying.


How to Shop for Extra Virgin Olive Oil in the grocery store-discover the secrets to extra-virgin olive oil
When selecting oils without the benefit of tasting first, Carlos recommends becoming educated and knowing how to read the labels. Here are a few things to look for.
Origin
Good extra virgin olive oil should be grown, pressed, and bottled in a country where olives are respected. Carlos recommends countries that are known for fine wines, including, Spain, Italy, France, Portugal, and Greece. Furthermore, Carlos believes a discerning buyer will also identify which region within the country the olives were grown.
Cold-Pressed
This indicates that no heat was used to extract the oil from the olives. Adding heat to the olives is highly profitable and allows producers to extract more oil from the olives. It also kills the good taste and aromas that make virgin olive oils so desirable.
Age
A fine bottle of extra virgin olive oil will have a "pressing" (usually one year after it is pressed) on the label. Unlike wine, olive oil does not age well. Carlos recommends a "just in time management practice"…. only buy what you consume in a month to maintain fresh olive oil.
Color
Extra virgin olive oils can range in color from deep grassy green to bright gold.
Taste
The same countries that excel in producing great wines are also known for olive oils, but your grocery stores know that and often exploit this. Like a fine wine, try to taste it before buying it. When this is not an option, use Chef Carlos's guide to buying oils.
A top-quality extra virgin olive oil can only be judged on the nose and the tongue. The best extra-virgin olive oil will always taste clean and fresh.
Learning the hidden secrets to Extra-Virgin Olive Oil will help you choose only the best tasting extra-virgin olive oil and a great start to creating your own remarkable Spanish cuisine.
Shop around and put any extra-virgin olive oil considerations to the test, or better yet, taste it first. Creating a remarkable Spanish dining experience will rely on your discernment.
Carlos sells the best extra-virgin olive oils found in his remarkable Spanish cuisine at his Don Quijote Import store. He welcomes customers to sample the oil before buying, or better yet, taste it in his remarkable Don Quijote menu. This is part of the Don Quijote experience.
Select Extra-Virgin Olive Oils of Don Quijote Restaurant & Import Store
Castillo De Canene www.culinarycollective.com
MED–Aceite de Oliva Virgen Extra www.omedoil.com
Cocina Selecta https://www.cocinaselectainc.com/
Pons Extra Virgin -white truffle www.casaponsusa.net
Pons Extra Virgin–basil www.casaponsusa.net
MED–Aceite de Oliva Virgen Extra-Eco logico www.omedoil.com
YBARRA Extra Virgin Olive Oil www.ybarragroup.com
Castillo D Canena Extra Virgin-Bio Dynamic www.culinarycollective.com
Castillo D Canena Extra Virgin-Family Reserve www.culinarycollective.com
So there you have it, folks! The Secret to remarkable cooking and your grocery store is hiding it… until now!
Carlos Rivero's rules for the Mediterranean diet
Enjoy Spanish red wine while cooking
Eating primarily plant-based foods, such as fruits and vegetables, whole grains, and nuts
Replacing butter with healthy fats such as olive oil and canola oil
Using herbs and spices instead of salt to flavor foods
Limiting red meat to no more than a few times a month
Eating fish and poultry at least twice a week
Enjoying meals with family and friends
Use only the best extra-virgin olive oil
Drinking Spanish red wine with family and friends
To learn more Spanish recipes & wine pairings of don Quijote, look for future recipes at the Don Quijote Restaurante and Import Store website.   Experience the Passion!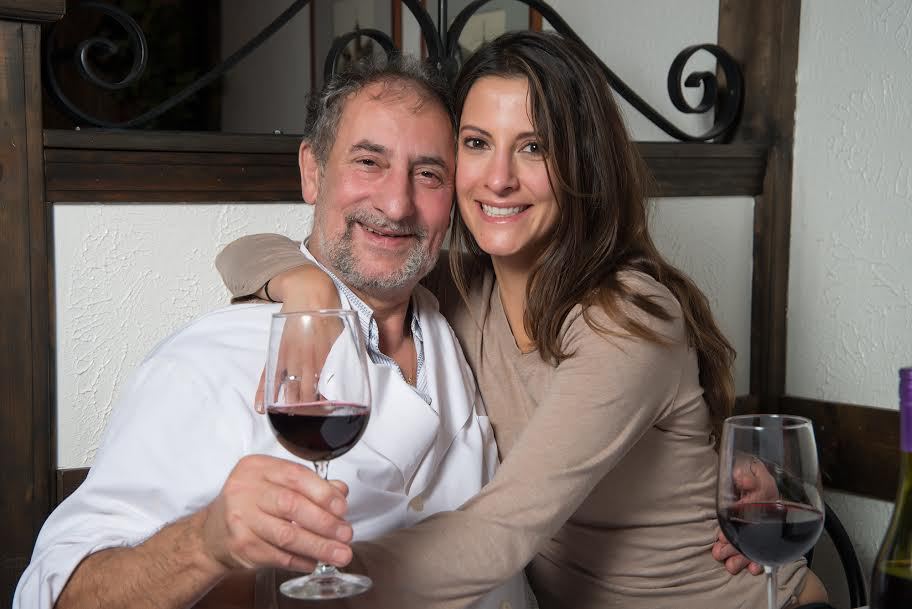 Best restaurants in Spain through the experiences of Carlos Rivero & Elena Jambrina
Cafés and Delis of Spain
♥ GOOD. ♥♥ VERY GOOD.
♥♥   http://www.mesondecandido.es/
♥♥  www.mesongallego.com/el-cordero
♥♥  https://chocolateriasangines.com/
♥♥  https://museodeljamon.es/en/
So there you have it, the hidden secrets to getting the best virgin olive oil and secrets to Don Quijote, Valparaiso. Carlos and Elena welcome you to experience the passion of their extraordinary Spanish cuisine, desserts and wine selection at Don Quijote Restaurant in downtown Valparaiso, IN.  Established 34 years ago, Don Quijote is a destination for foodies throughout Chicago and Indiana.
More reading: