Experience Extraordinaire… All-inclusive Don Quijote experience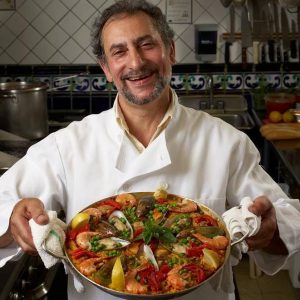 Dinner for 2 at Chef Carlos' Table plus Wine Cellar Tour
For a truly extraordinary dining experience, Don Quijote Restaurant offers the Chef's Table plus Cellar Tour on Friday and Saturday evenings. Each course is personally selected, prepared, and served by Chef Carlos Rivero.
A remarkable night of passion you'll cherish for years to come! -Chef Carlos
Experience Extraordinaire!  When you reserve a Chef Carlos' Table experience at Restaurante Don Quijote, you'll embark on a true culinary and wine adventure. With this succulent dinner, Chef Carlos selects the perfect pairings for a special meal with Spanish wines from his personal cellar- while enjoying a lively conversation with him on topics ranging from Spanish culture, ingredients, wine, and cooking techniques to the art of making five-star cuisine.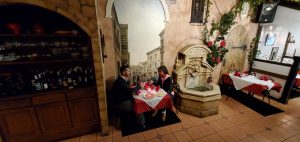 Your extraordinary night ends with a private tour of the legendary don Quijote Wine Cellar, where Carlos shares his wine, knowledge and passion for Spanish Wine.
Enjoy a special evening with Chef Carlos, as he creates, plates, and presents a one-of-a-kind dining experience!
Experience Extraordinaire!
~ Reservations Required ~
*TAX & GRATUITY NOT INCLUDED